aus demTal
German Shepherds
Importing and producing quality working line German Shepherds
Breeding titled, health-tested dogs with great temperament and ability.
The German Shepherd dog should be healthy and versatile; a dog that can be a family member and a fierce protector. A competitor and/or a running partner. It is my goal to produce dogs that have the attributes of a working dog – that could be police dogs, Schutzhund dogs, detection dogs, SAR dogs, or work in other protection sports, but can still settle and be part of the family. I focus on only breeding dogs with correct temperament, health, structure and ability; I strive to improve the breed with every generation.
We import and/or produce quality puppies, young started dogs and fully trained dogs that can go on to be working dogs, as well as great family pets! We also offer training for outside dogs of all breeds, in many different disciplines – from pet obedience to titling, personal protection and more. Contact us if we can help in any way.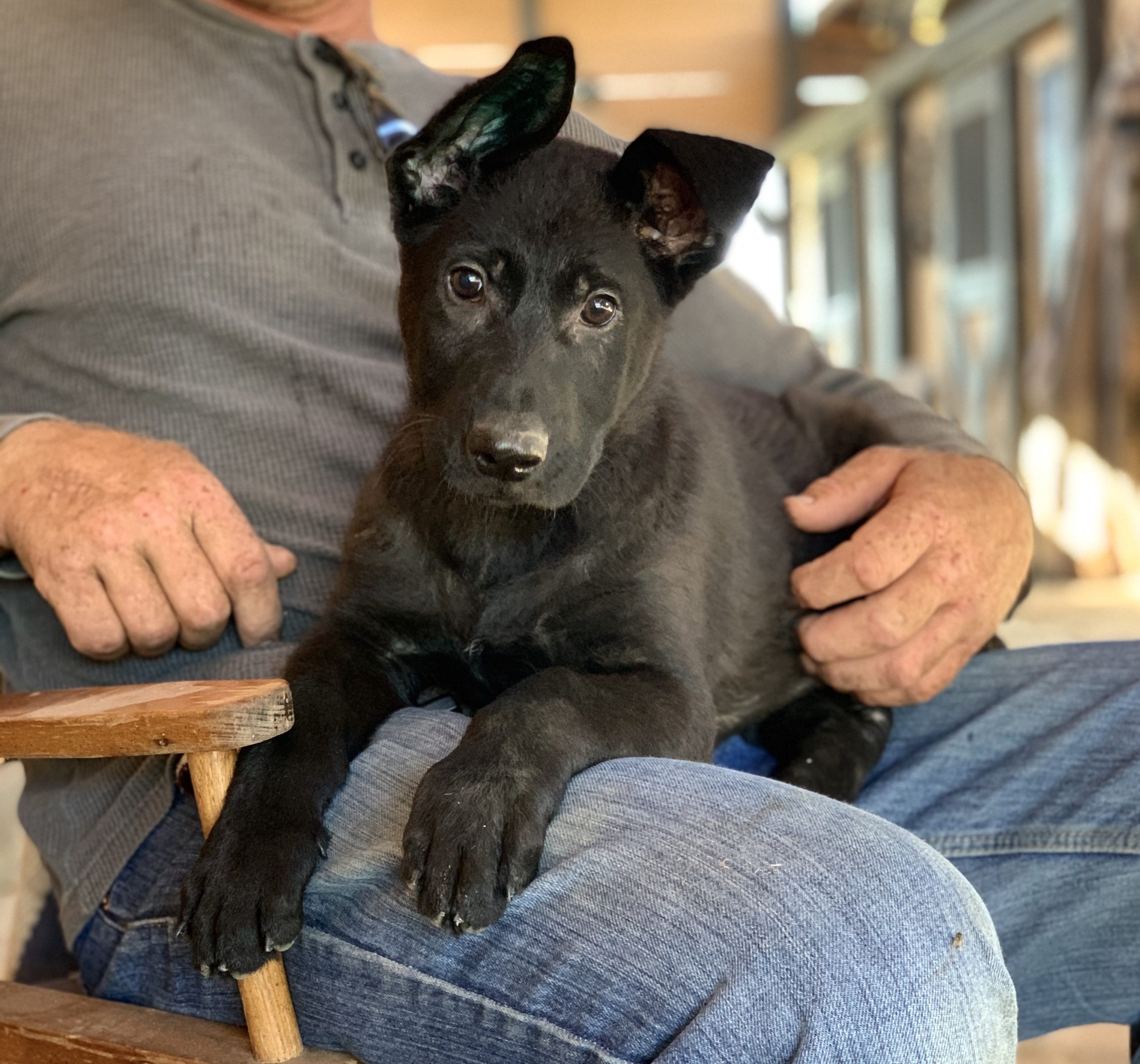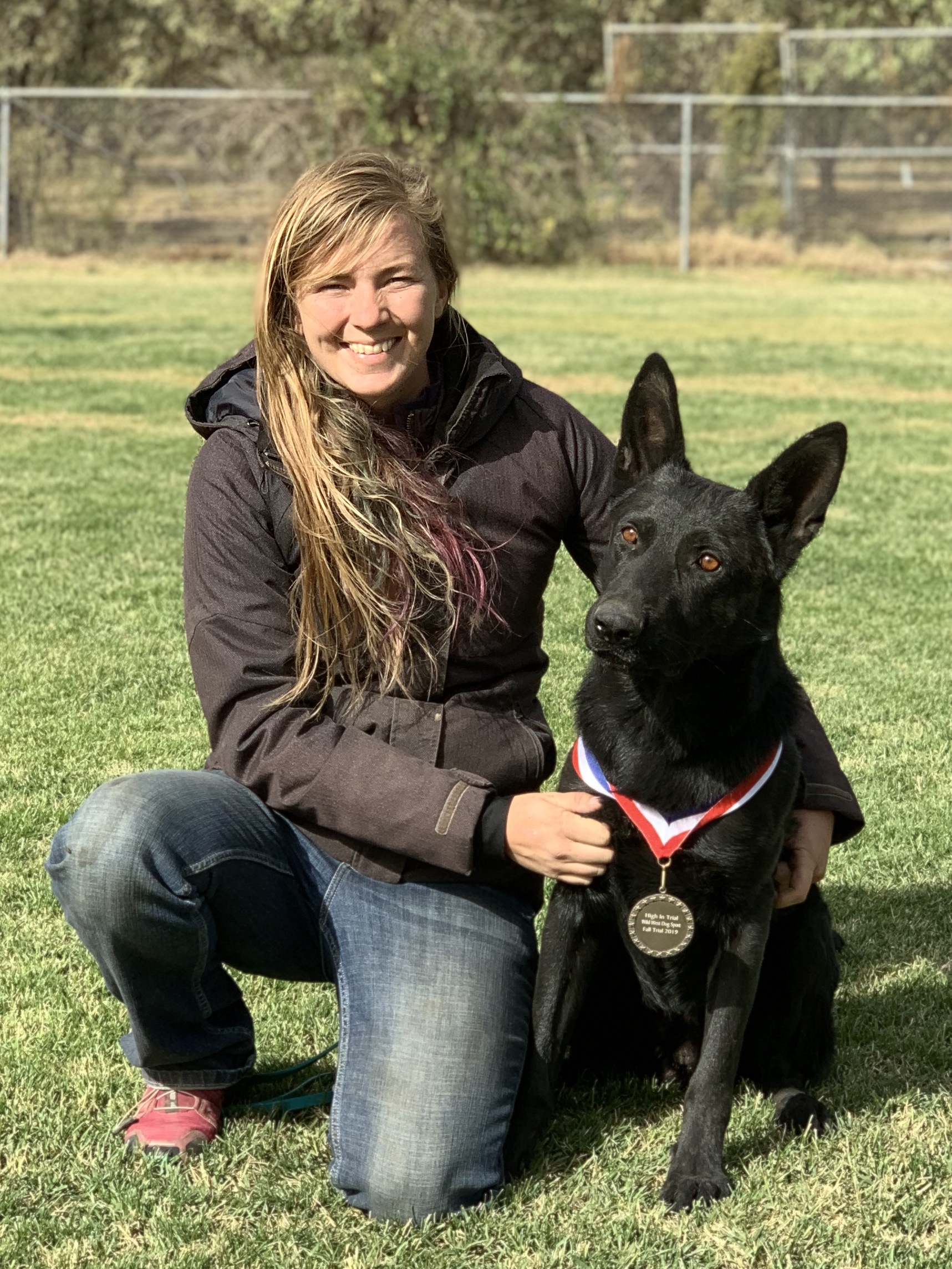 You can find out more by visiting the About Us page or by following us on social media!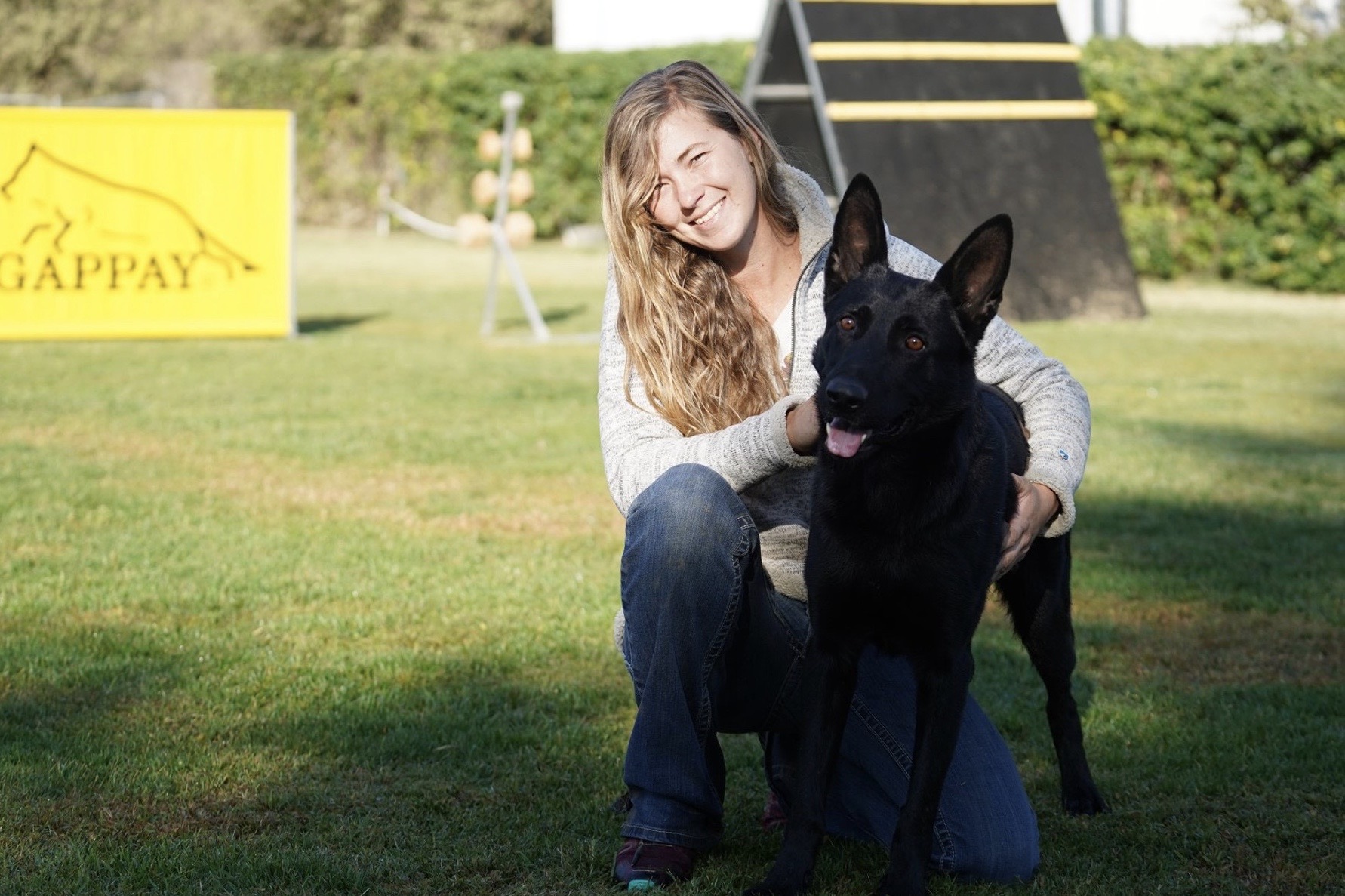 "
"I got my first German Shepherd from Megan two years ago, and ever since then I refuse to get shepherds from any other breeder. I've had shepherds that were from local breeders and imported from other countries, and as a dog trainer I have very high expectations for my dogs. Megan's dogs always exceed them. I recommend her to friends, family, clients, and anyone I happen to meet who wants a well bred German Shepherd. My all time favorite, most cherished dog was bred by Megan and is amazing. Her temperament, appearance, workability, and health are better than I could've ever imagined. Genetics play a huge role in a dogs temperament, and I am big on getting dogs from breeders who know their stock and what they produce. Every single time I've contacted her about a dog whether for myself or someone else, she's been extremely pleasant to work with and so helpful. She truly is a breeder who cares for and improves the breed. I find many people I meet fall in love with a breed and continue to get dogs from the same breeder continuously, and I'm happy to say Megan is that breeder for me."
Sabrina Roberts
"
"I had been looking for a German Shepherd for some time, I kept striking out after each breeder I went to, looking for the perfect puppy for me. Megan helped me with my first pup, who was the most amazing puppy ever. Unfortunately he had to be replaced and Megan was so AMAZING about it. She truly cares about her puppy buyers and her puppies. If you ever have any training, health, etc questions, Megan is a quick text/call away. She almost always responds within a few minutes (unless she's training or trailing). I'm glad to say I have an amazing X litter puppy who I swear is already a grown man-dog. I could not be happier with my breeder of choice. You definitely will not regret getting an aus dem Tal puppy! -Jessica Morales (Illinois- X litter)"
Jessica Morales
"
"Very glad I was sent over to Megan. She is super, and does the absolute most for her puppy buyers. If i seek another puppy I am definitely coming back and referring people!❤❤❤"
Jessica M.
"
"I just purchased a puppy from Megan and have received so much help, suggestions and ideas from her. She responds quickly to texts and has given great advice for my puppy training. Plus...I LOVE this puppy and see great things for our future!"
Jean Fernandez
"
"Megan goes the extra mile to ensure the buyer has a great experience. She is definitely a good person to have involved in the Dog Breeding profession. I highly recommend Aus Dem Tal if you are looking for top notch GSD's."
Ken Thompson
Want to leave a review/testimonial? Fill out the form below!
(may take up to 24 hours for your review to appear on the site)